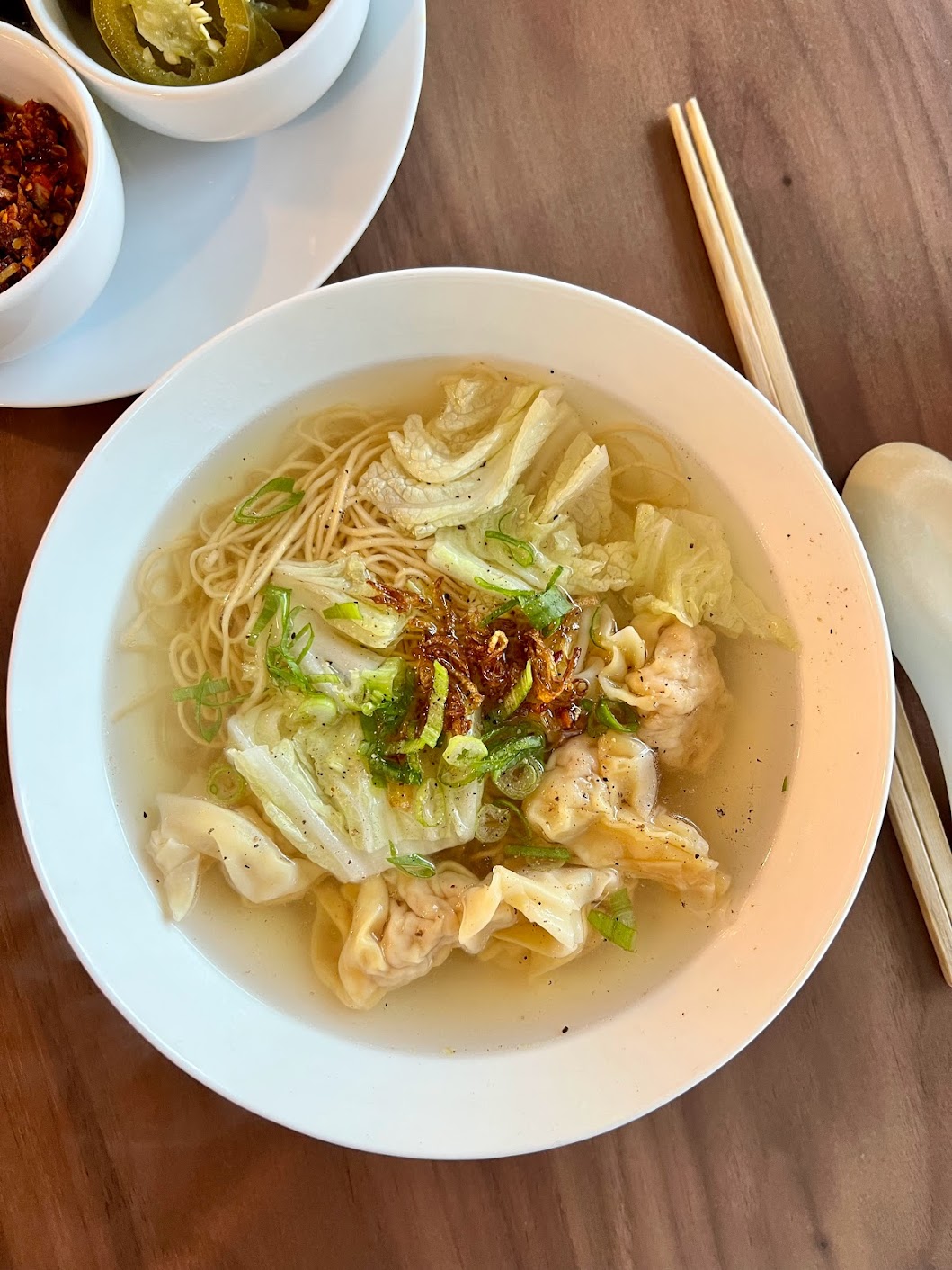 Wontons paired with egg noodle, char siu, and a light pork stock - talk about cozy 😊 Refer to my Banh Canh Gio Heo recipe for the pork stock.
Ingredients:
1/4 lb ground pork
1/4 lb shrimp (minced)
6 green onions (white part only)
1/2 tbsp sesame oil
black pepper
2 tbsp soy sauce
1/2 tbsp sugar
1 egg
1/4 lb wonton wrappers (half package)
Instructions:
In a mixing bowl, combine all ingredients except the wonton wrappers. Combine well.

Add 1/2 tsp to 1 tsp of filling to each wonton wrapper. Seal the edges using water. Repeat until all the meat mixture is gone. Note: Do not stack your wontons - they will stick. Place the wontons on a plate and give each enough space so you do not overcrowd.

In a medium bowl, add cold water and ice. Set near where you will be cooking the wontons.

Bring a medium pot to a boil with water and add the wontons once boiling. The wontons will be cooked once they float to the top - 3 to 5 minutes.

Once cooked, use a mesh strainer to remove them from the boiling water directly into the ice bath. Allow for them to cool before draining and placing in a container for storage.

Once ready to serve, add your wontons to your noodle bowl and ladle the broth over.