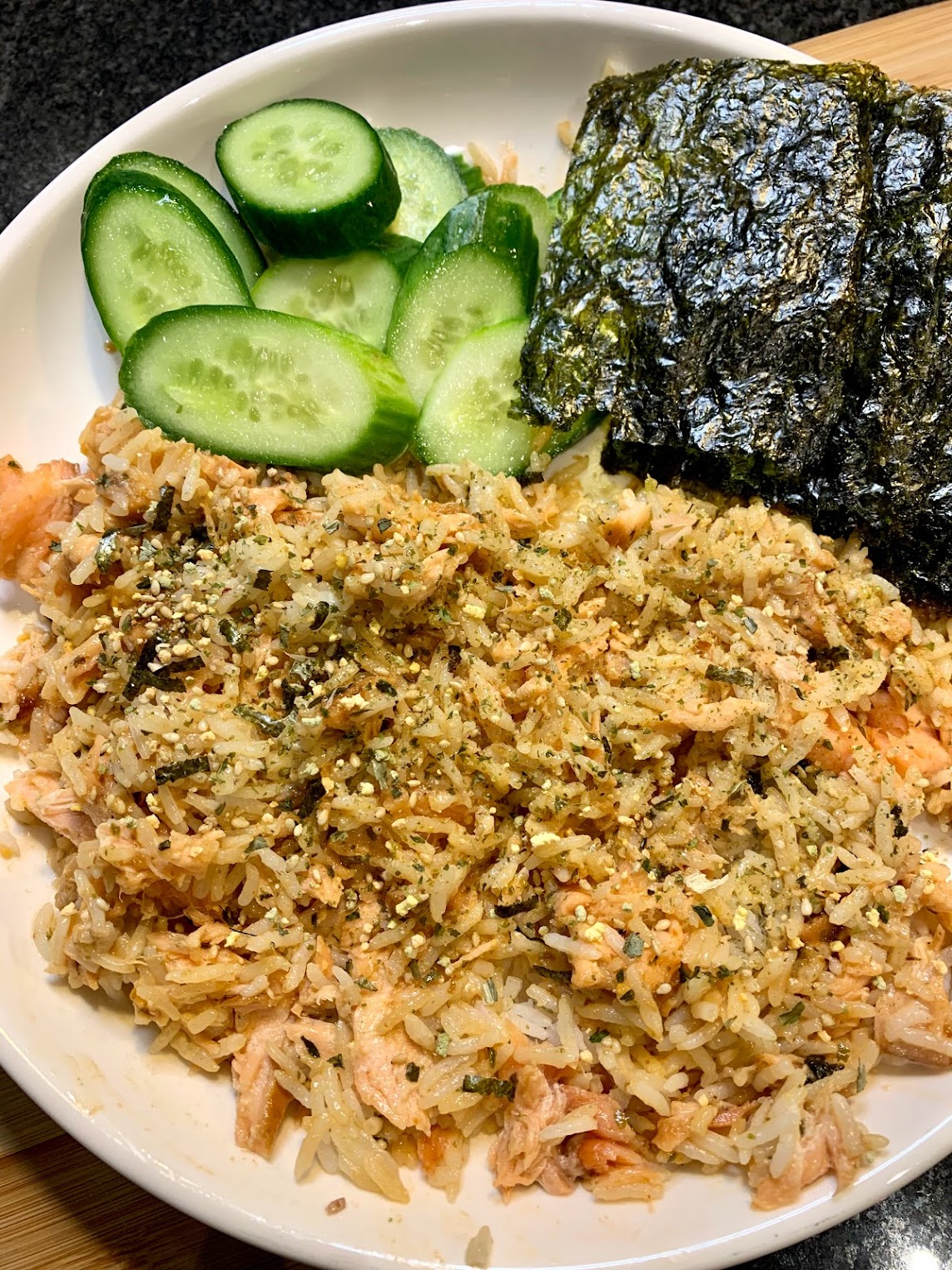 All praise our queen @emilymariko - this was such a delicious combo and 10x easier bc I used omsom's yuzu misoyaki starter to marinate my salmon (10/10!!!)
📌 Use my code ANG10 for 10% off your omsom starter kits at omsom.com
Ingredients:
For the salmon fillets:
2 omsom yuzu misoyaki starters
1 lb salmon fillets
light cooking spray
To serve:
white jasmine rice
Kewpie Mayo
sriracha
furikake
fresh cucumbers
seaweed sheets (nori)
soy sauce
avocado slices
Instructions:
Marinate your salmon fillets with the omsom starters. Marinate overnight covered.

The next day, place the salmon fillets in your air fryer and lightly spray with cooking spray.

Air fry at 390F for 12-15 mins for until fully cooked.

Assemble your salmon rice by adding salmon fillets, rice, sriracha, soy sauce, kewpie Mayo, and furikake. Mix well.

Serve with a side of fresh cucumbers and seaweed sheets (nori).