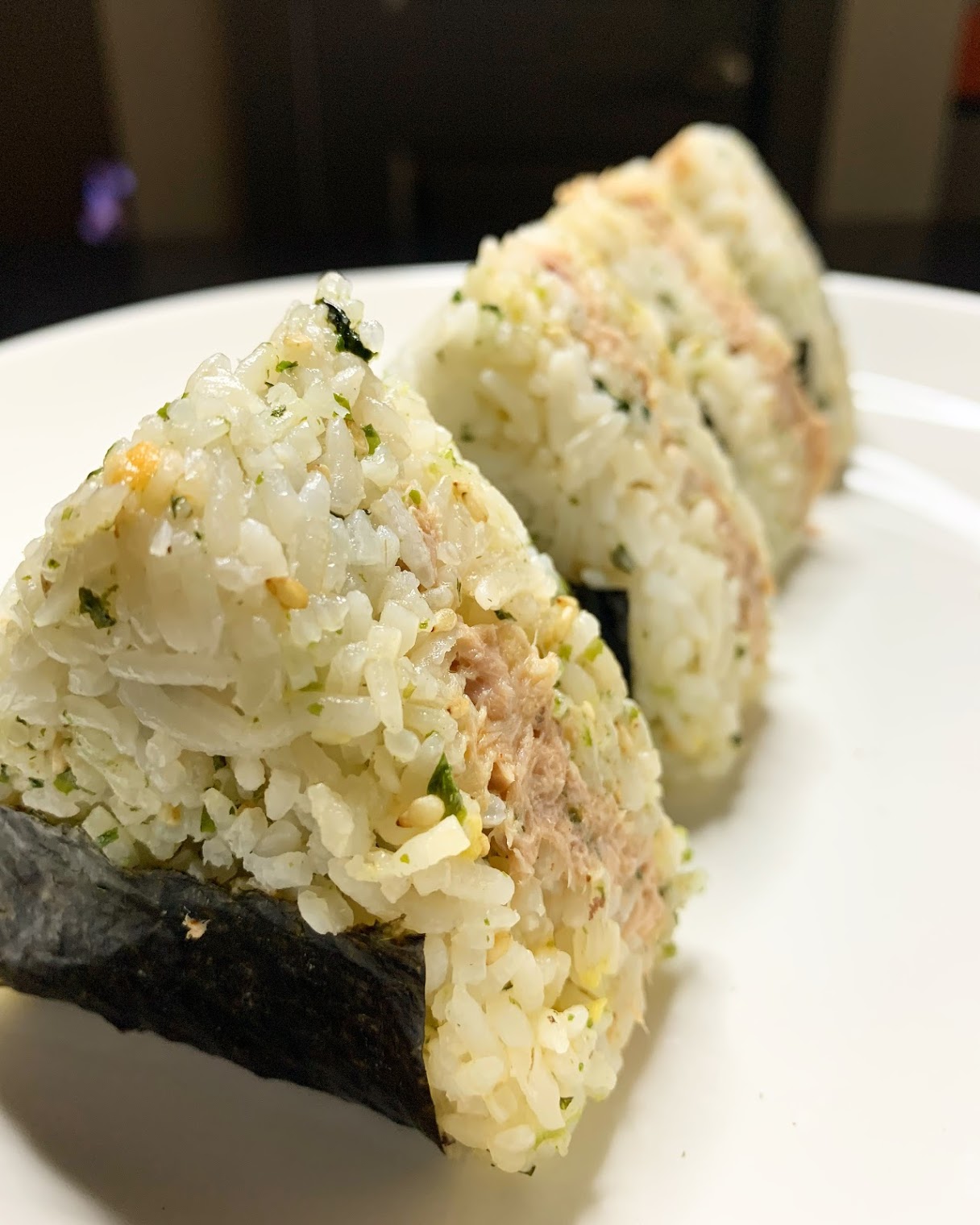 Ingredients
Tools:
For the rice:
4 cups rice (cooked)
2 tbsp furikake
1 sheet nori (sliced into 8 strips)
For the tuna mix:
1 can (5 oz) tuna (drained)
1 splash sesame oil
1 tsp furikake
sriracha (optional)
1 tsp mayo
Procedure
Combine our cooked rice with furikake in a mixing bowl. Set aside.

In a separate bowl, add our drained tuna, mayo, sesame oil, furikake, and sriracha. Combine well and set aside.

Using the onigiri mold, fill half the mold with rice. Add a thin layer of the spicy tuna mixture. Then add more rice to fill the mold. Using the cap of the mold, press to form the onigiri triangle ball.

Remove the rice ball from the mold by pressing on the bottom end of the mold for the rice ball to fall out of the mold.

Wrap the bottom of the triangle rice ball with a piece of the sliced nori.

Continue the process from step 3-5 until all our rice and tuna mix is out.

Enjoy as it's being made or save for a snack later.