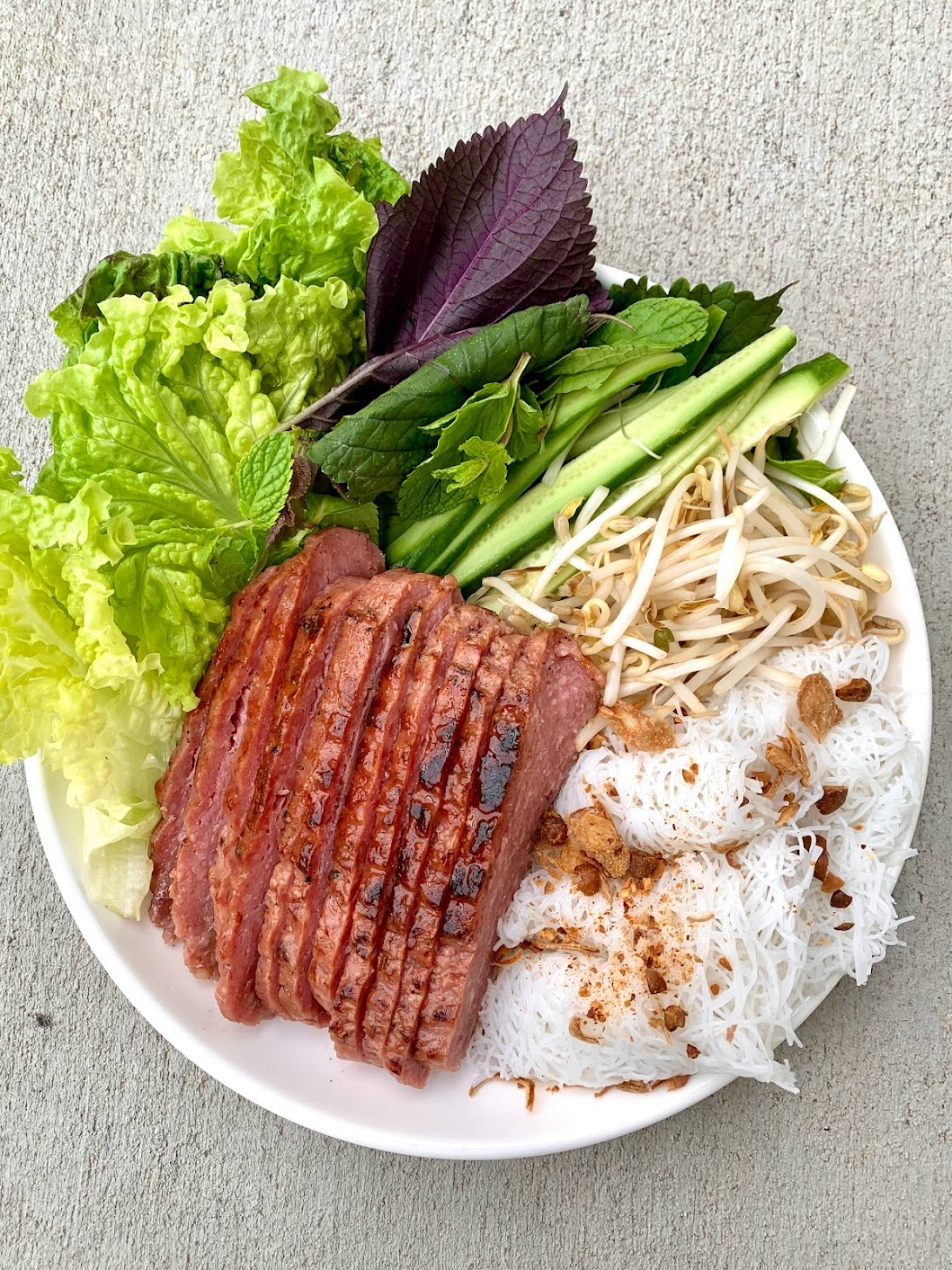 This is a shortcut method using the Que Huong Nem Nuong I buy at my local Vietnamese grocery store.
Ingredients:
1 package Que Huong brand Nem Nuong (found in the frozen aisle)
cooking spray
To serve:
Banh Hoi (woven steamed vermicelli noodles)
fresh herbs and lettuce
cucumbers
rice paper
Nuoc Cham (sweet fish sauce)
beansprouts
Instructions:
Allow your Que Huong's Nem Nuong to thaw (but not completely). We want the meat to still hold its form for easy removal from the package. If it's fully thawed, put it back in the freezer for 1 hour before cooking.

Remove the Que Huong's Nem Nuong from the package.

On a grill pan, lightly spray with cooking spray and heat over medium high. Add your Nem Nuong and reduce heat to medium-low.

Allow the Nem Nuong to cook slowly over low heat so it doesn't burn the outside but fully cook the inside.

Flip every 2-3 minutes to get nice char on the Nem Nuong.

Cook the Nem Nuong for 20 minutes (occasionally flipping) or until fully cooked.

Allow the cooked Nem Nuong to rest on a cutting board before serving.

Serve your Nem Nuong along with fresh herbs and vegetables, rice paper, woven vermicelli noodles and Nuoc Mam Cham.