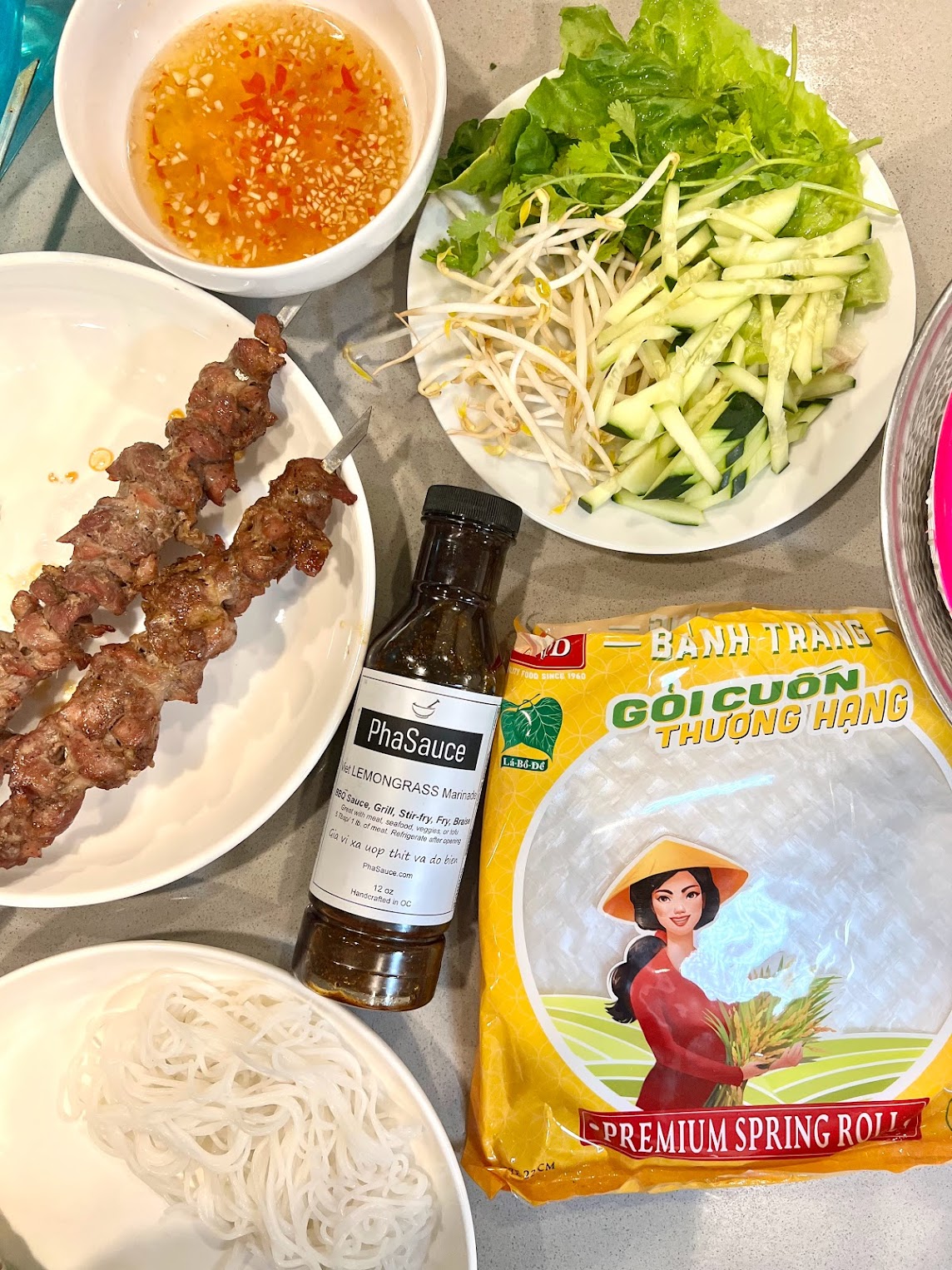 Flavorful, juicy lemongrass pork skewers paired with fresh vegetables in a refreshing spring roll? Say yessssss 🤤🔥 using one of my new favorite marinades by Pha Sauce and vermicelli/rice paper by Simply Food
Ingredients
12 oz sliced pork shoulder
Cooking spray
Simply Food Vermicelli Noodles
Fresh lettuce and herbs
Vietnamese Nuoc Cham (Sweet Fish Sauce Dressing)
Procedure
Pre-heat your oven to 375 F

Marinate 12 oz sliced pork shoulder with 1/4 cup of @phasauce viet lemongrass marinade sauce for at least 1 hour

Skewer the marinated pork and lay on baking tray that's been lightly sprayed with cooking oil.

Bake the skewers for 30 minutes - flipping halfway.

Cook vermicelli according to the package instructions.

Serve spring rolls with cooked pork skewers, vermicelli noodles, spring roll wrapper, fresh vegetables and Vietnamese sweet fish sauce (Nuoc Cham).