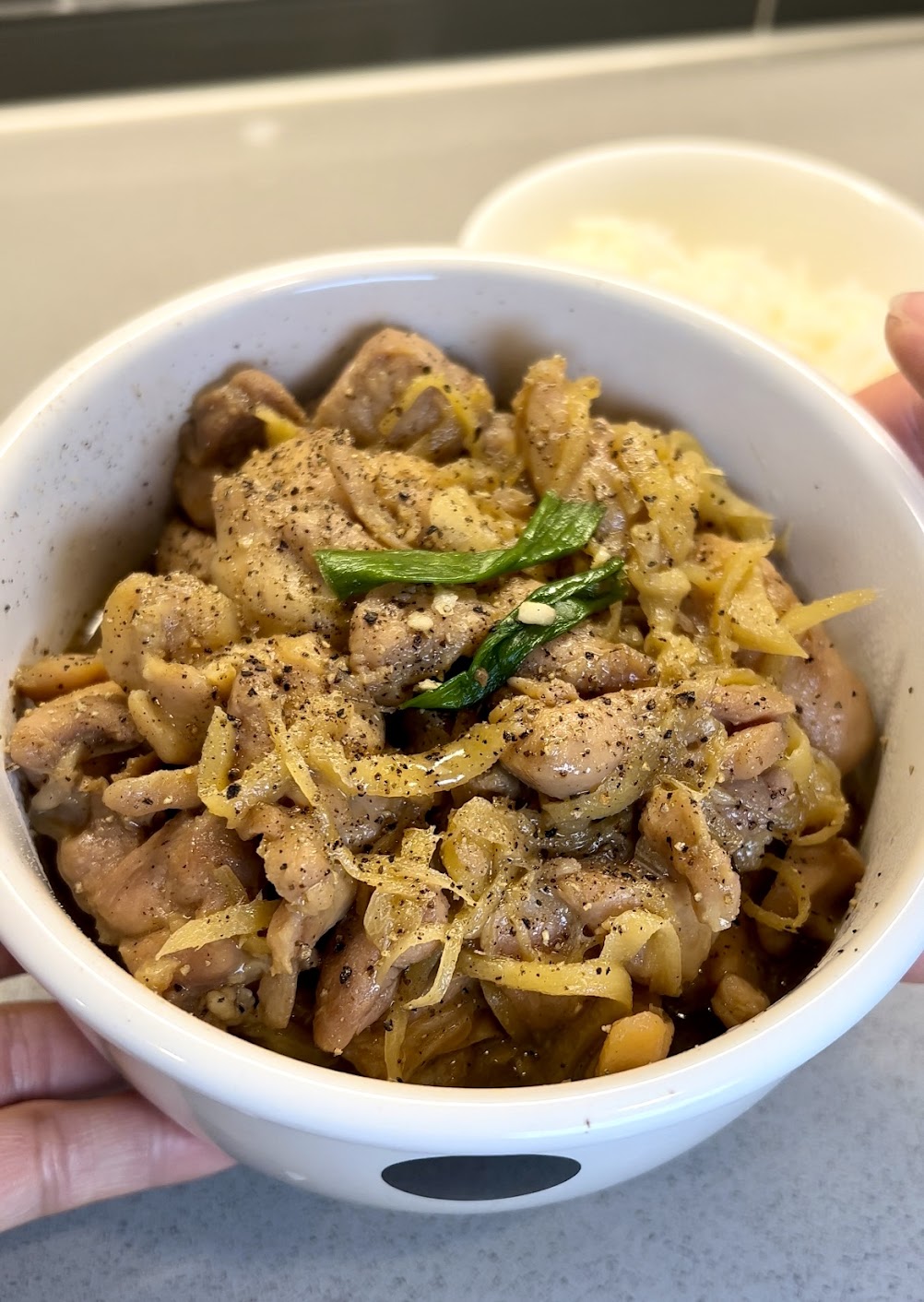 This is the style my mom would make it for us - using boneless chicken thighs and sliced into thin pieces. It cooks much faster but still has great flavor. Plus no bones 😁
Serves 4
Ingredients
▪️1.5 lb boneless chicken thighs (cut into 1" strips) ▪️ 3-4 inch piece of ginger (skin removed, julienned thin) ▪️1/2 head garlic (minced) ▪️ 4 tbsp oyster sauce ▪️ 2 tbsp seasoning sauce ▪️ 1 tbsp dark thick soy sauce ▪️ 1/2 tbsp chicken bouillon ▪️ 1/2 tbsp sugar ▪️ 2 tbsp fish sauce ▪️ 1 cup coco rico soda ▪️ 2 tbsp cooking oil
Procedure
Marinate your sliced chicken thighs with oyster sauce, seasoning sauce, dark thick soy sauce, chicken bouillon, sugar, and fish sauce for at least 15 minutes. Overnight is best.

Prepare your ginger and garlic prior to cooking.

In a large wok, heat 2 tbsp cooking oil over medium high heat.

Once hot, add your garlic and ginger. Sauté for 1 minute.

Add your marinated chicken. Cook for 3 minutes or until your chicken is no longer pink.

Add your coco rico soda.

Turn the heat down to medium-low. We want a low simmer (still bubbling)

Allow this to simmer for 20 minutes.

Garnish with fresh green onion or cilantro and Thai peppers if you like spice.

Serve with rice and fresh vegetables! This sauce goes great with lettuce or Vietnamese herbs too!