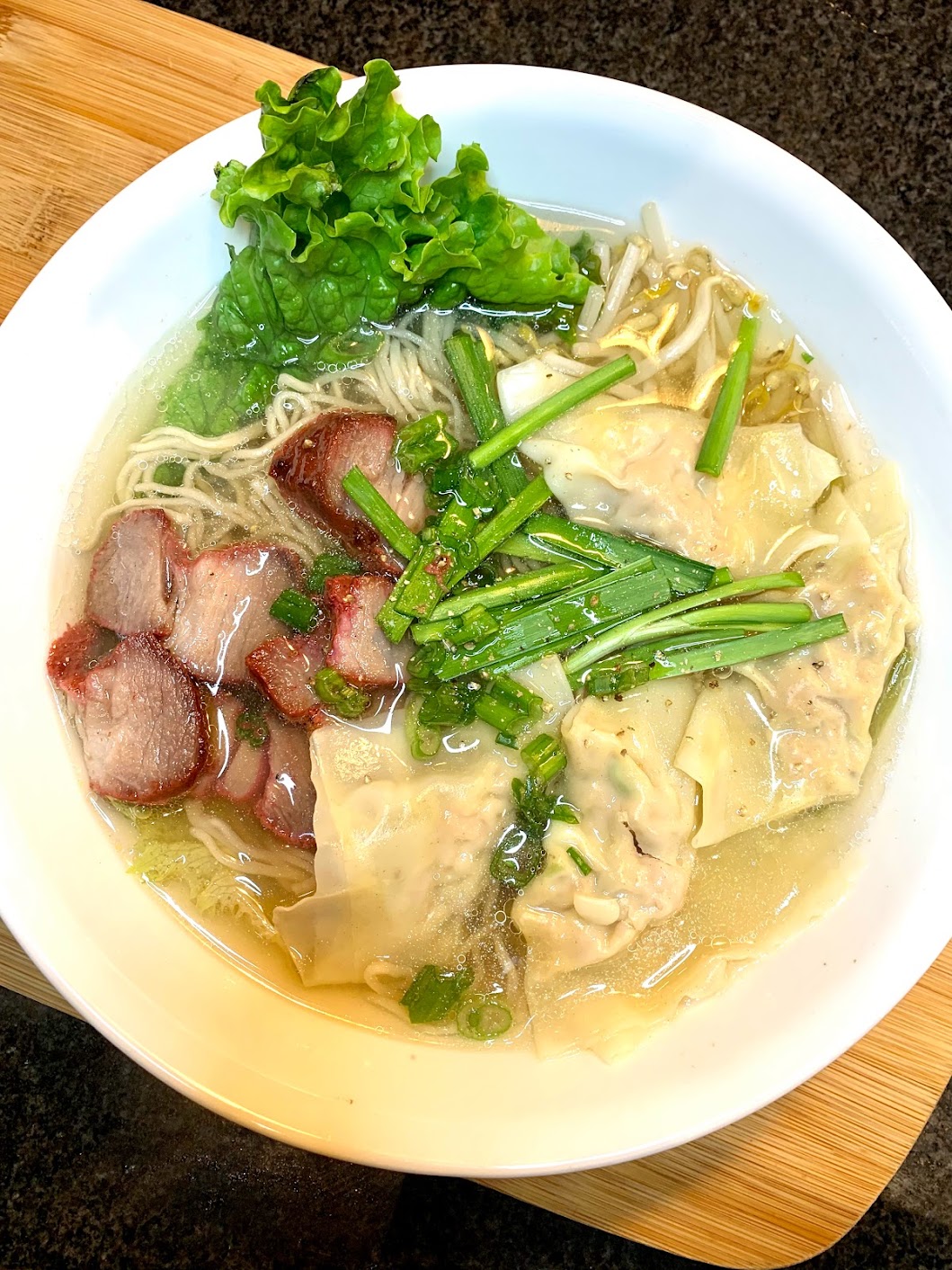 Shortcut method of making Char Siu in the air fryer - great for Mi Wonton 🍲🥢
Ingredients:
1.5 lb pork shoulder (cut into long pieces)
4 garlic cloves (minced)
1 package NOH Char Siu seasoning mix
1/2 cup water
1 tsp soy sauce
2 tbsp sugar
Instructions:
In a mixing bowl, combine the pork shoulder with the seasoning mix, water, soy sauce, sugar, and garlic.

Leave to marinate overnight in the fridge.

The next day, place the marinated meat in your air fryer and cook at 400F for 10 minutes. Flip. And cook again at 400F for another 10 minutes.

Rest, slice, then serve. This can be served in Mi Wonton, bread, side of rice, etc.