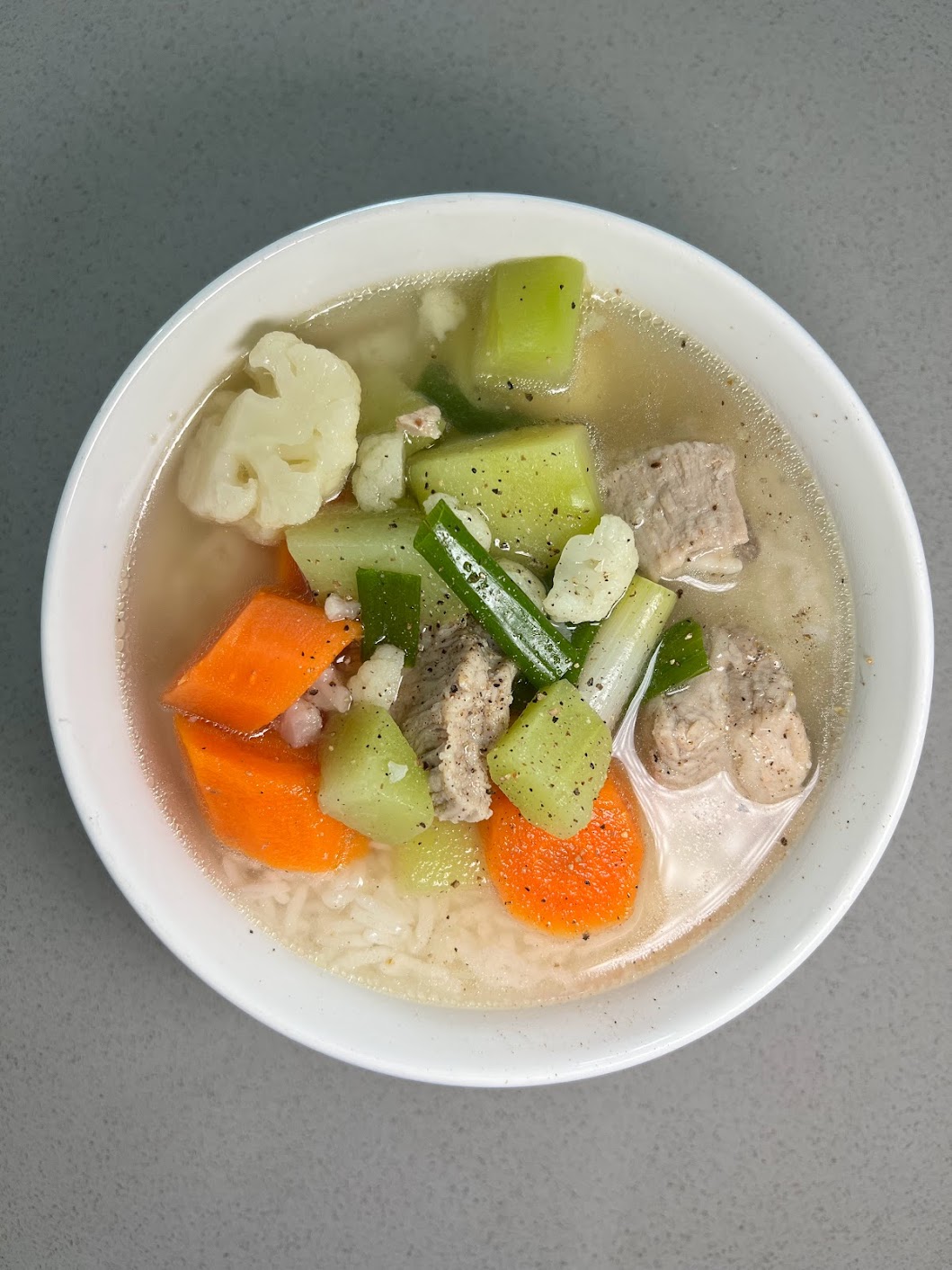 Anyone else recovering from a hangover today? 😂🙋🏻‍♀️ soup season is almost upon us and I'm here to help y'all get ready!
Ingredients
1/2 lb pork spareribs (parboiled, cleaned)
2 shallots (halved)
1/2 tbsp salt
1 tbsp chicken bouillon
1/3 tbsp sugar
1 chayote (cut into 1" pieces)
1/4 cauliflower (separated)
1 large carrot (cut into 1" pieces)
2 green onions (cut into 2" pieces)
black pepper
Procedure
In a 3 qt pot, parboil your pork spareribs and clean them.

Put your cleaned spareribs into the pot and add 7 cups of water, 1/2 tbsp salt, and 2 halved shallots.

Allow this to cook on simmer for 30 minutes or until spareribs are fully cooked and tender.

While waiting, prep all your vegetables. Clean and slice them into 1" pieces.

After 30 minutes, add your cut carrots and chayote. Allow this to cook for 10 minutes.

Add your cauliflower. Allow this to cook for an additional 5 minutes.

Season the broth with sugar and chicken powder. Taste and adjust to your liking.

Garnish with sliced green onions and black pepper. Turn off the heat.

Serve with rice! Enjoy!