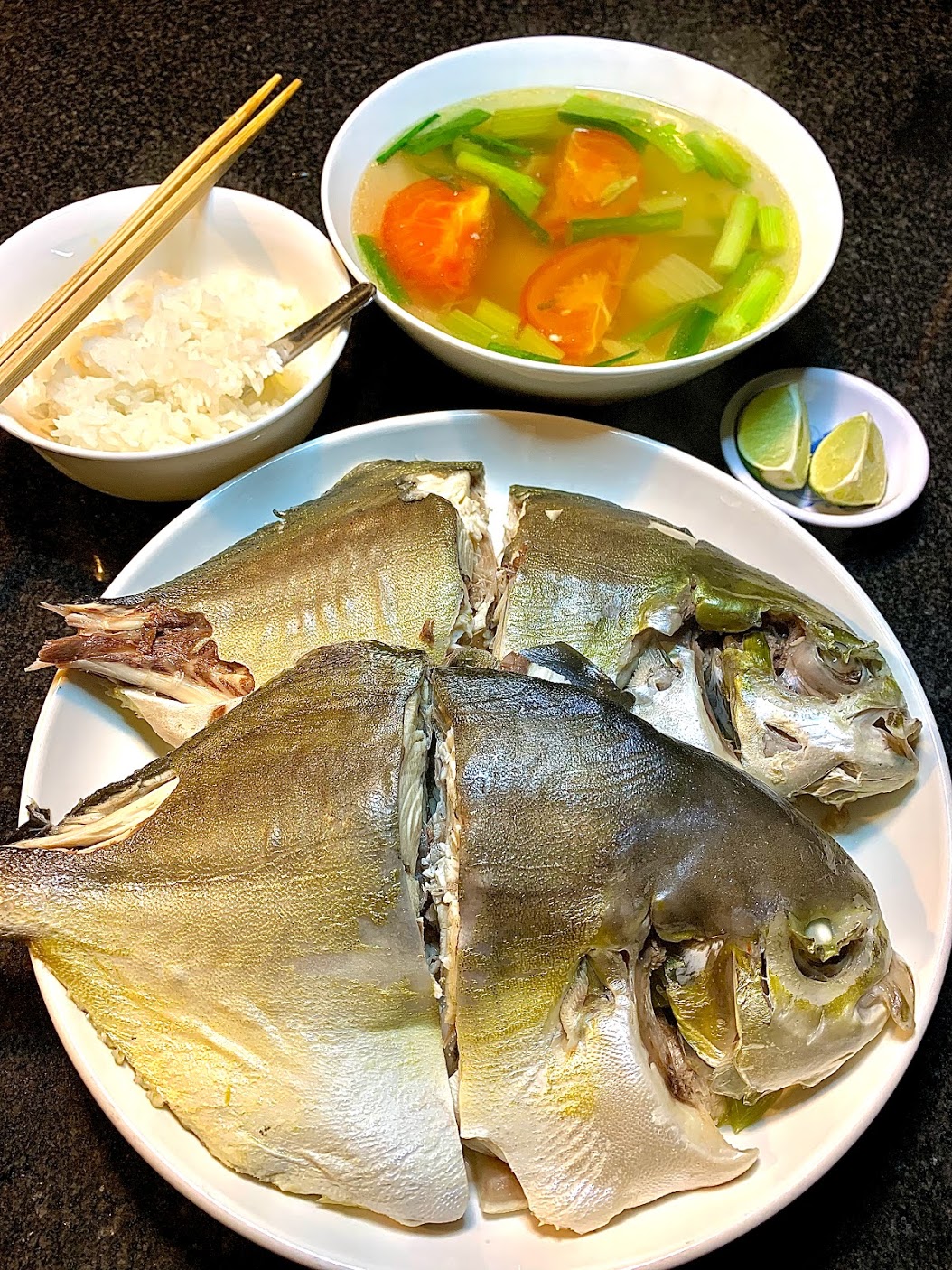 Ingredients
2 medium Golden Pompano ('ca chim' in Vietnamese)
1 bundle of green onions (sliced into 1" pieces)
2 Thai chilis
12 tbsp fish sauce
2 1/2 tbsp sugar
1 1/2 tsp MSG
1 tbsp chicken bouillon
8 oz pineapple chunks (canned, drained)
3 celery stalks (sliced into 1" pieces)
3 tomatoes (sliced into fourths)
Procedure
Clean, gut, and slice your Golden Pompanos in half vertically. Set aside.

Fill a 6 qt pot with water about 3/4 full and set on high heat.

While waiting for the water to boil, in a mortar, smash the whites of the green onions and Thai chilis. Then add fish sauce, sugar, MSG. Mix well.

When the water boils, add the Golden Pompanos and sauce mixture from the mortar. Allow the fish to cook for 15 minutes.

Then add your celery, tomato, and pineapple chunks to the soup. Allow to cook for an additional 5 minutes.

Add your chicken bouillon and do final seasoning (add additional fish sauce, sugar as needed).

Serve hot with hot rice.