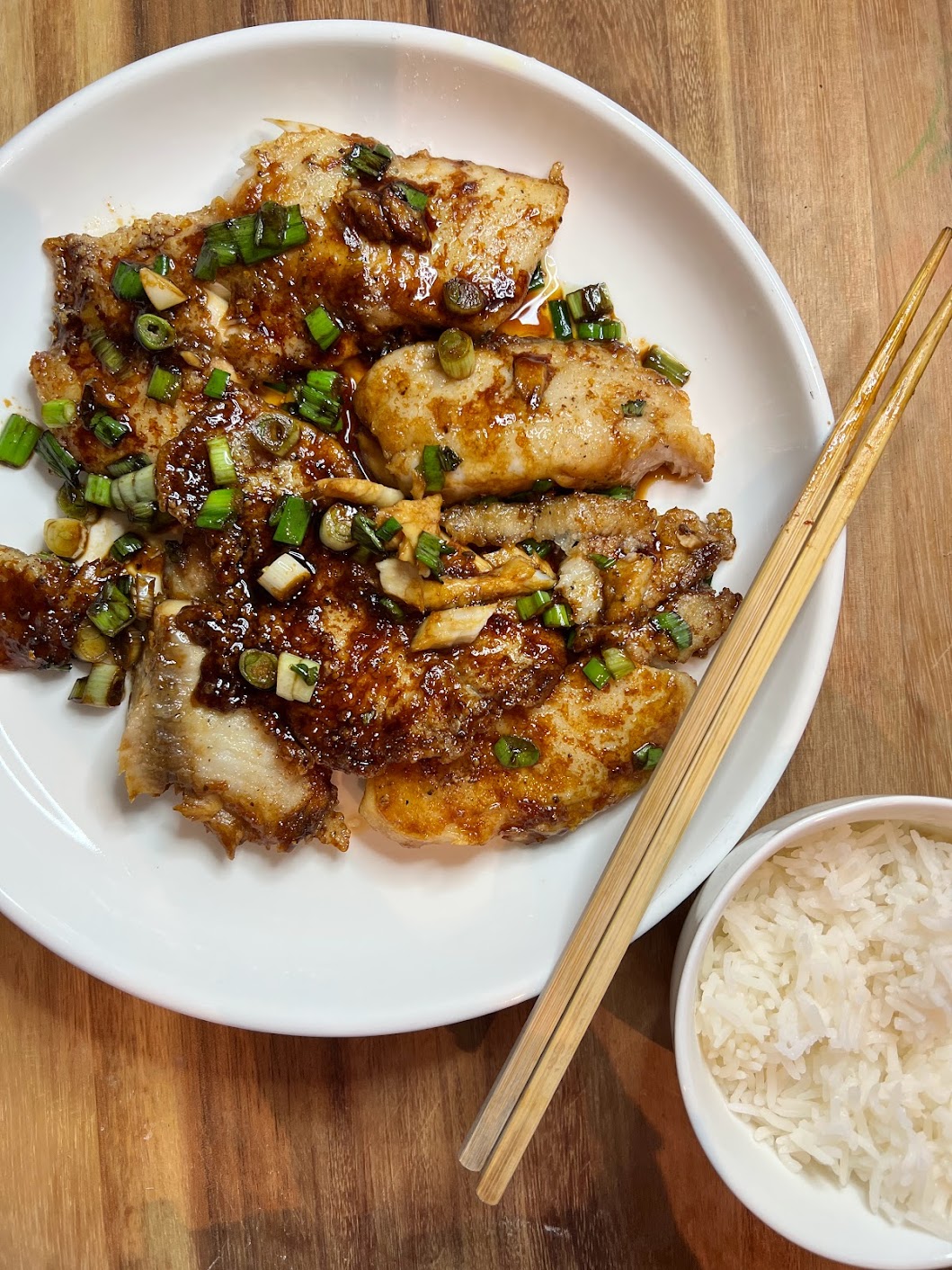 I am sharing my FAVORITE of Mama's signature dishes - Fried Tilapia with Sweet Soy Sauce. I can't recall the number of times we had this dish growing up - because it was highly requested by all my cousins and I. It's so simple, yet so delicious.
Serves 3 / Cooking duration: 10 mins
Ingredients:
3 tilapia fillets (cleaned, pat dry)
salt and pepper (to season)
2 tbsp tapioca starch
4 tbsp cooking oil
3 tbsp ABC's dark medium sweet soy sauce
2 green onions (sliced thin)
Instructions:
Season your tilapia fillets lightly with salt and pepper on both sides.

Coat your tilapia fillets with tapioca starch - make sure all sides are coated with the starch.

In a large non-stick pan, add cooking oil to the pan over medium-high heat.

Use the chopstick trick to know when the oil is hot. Gently add the tilapia fillets to fry. Cook each side for 3 minutes or until golden.

Turn off the heat. Add your @abcsauces dark sweet soy sauce and green onion. Flip each fillet so each piece is coated with the sauce and green onions.

Plate and serve with a side of fresh rice — Enjoy!!