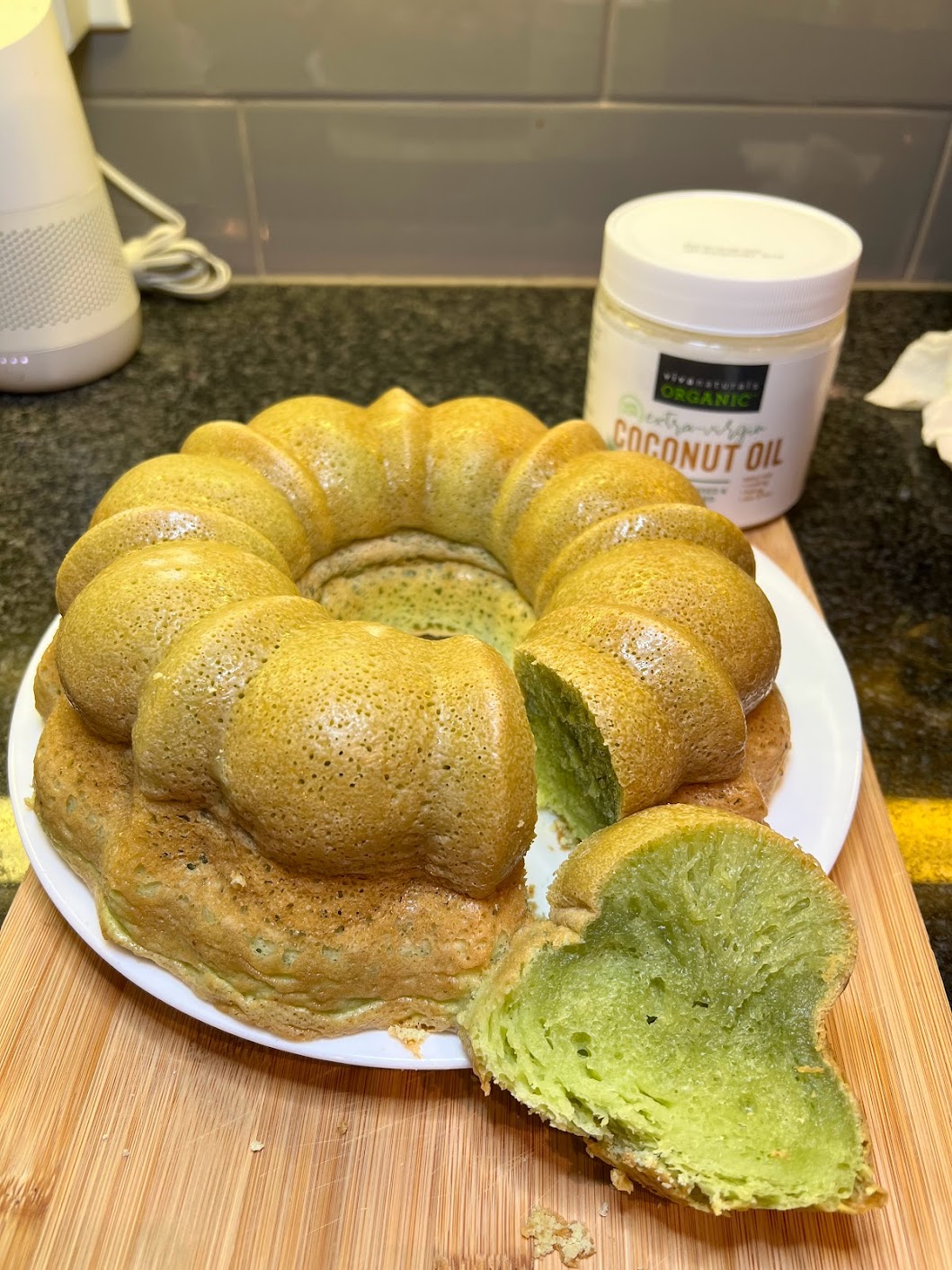 We made this honeycomb cake over Christmas with the family and it was a hit - I prefer my Banh Bo Nuong not overly sweet (so adjust the sugar amount to your preference).
I used Viva Naturals 100% Organic Extra-Virgin Cold-Pressed coconut oil to grease my pan - it worked perfectly and the cake slide right out! Use my code 'ANG10' for 10% off your order!
Ingredients:
400g tapioca starch
8 eggs
1 can (400mL) coconut milk
1.5 cup sugar
Pinch salt
7.5 tsp baking powder
2 tbsp pandan extract (amount can vary depending on brand)
1 tbsp vanilla extract
Viva Naturals coconut oil
Instructions:
In a small pot, heat your coconut milk with 1.5 cup of sugar and a pinch of salt. Heat until the sugar is dissolved and then turn off the heat. Allow this to cool completely before proceeding.

Preheat your oven to 350 F.

In a large mixing bowl, add the combined coconut milk mixture with 1 tsp vanilla extract and pandan extract. Gentle combine well.

Add your eggs and gently combine until completely mixed- do not over beat!! Overbeating will prevent the honeycomb texture later.

Slowly add your tapioca starch and baking powder. Mix gently.

Oil your Bundt pan with Viva Naturals coconut oil. Then using a strainer, add your batter into the tin to prevent clumps.

Bake the cake for 45 mins.

Allow to cool before removing the cake from the tin.

Slice and serve! Enjoy!!